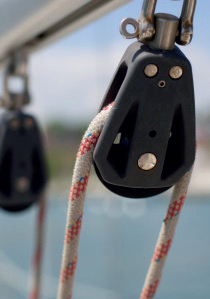 Charcot Capital at a glance
Since inception Charcot Capital has been advising on large and complex transactions. Transaction size is usually over $100 million but our key driver in choosing our transactions is to follow our long term clients.
Our customers include major multinational groups such as General Electric, Louis Dreyfus Commodities, Danone Group, Zodiac Marine & Pool, CWT Limited and MRI Trading, international private equity funds such as Citigroup Venture Capital International or ECP, family offices and entrepreneur-owned private companies.
Corporate finance generalists
We have advised on transactions recently in the following sectors:
Commodities (production, logistics and trading);
Industrials and transport;
Food and beverage, consumer and luxury goods, fashion and retail;
Telecommunications, media and technology;
Financial institutions; and
Real estate, travel and leisure.
We are recognised as specialists in sectors that we have been covering in close collaboration with longstanding clients. Should certain situations require a level of expertise we feel we cannot provide, we may partner with or recommend alternative advisors.
Global scope
We have a strong track record in both developed and emerging markets and keep an international outlook at all times, servicing our customers from our two international offices based in international finance capitals.
Over the past few years we have advised on transactions in:
Africa (Congo-Brazzaville, Ivory Coast, Morocco, Senegal).
Asia Pacific (Australia, Indonesia, Singapore);
Central Asia (Armenia, Azerbaijan, Georgia);
Eastern Europe (Baltic countries, Bulgaria, Romania, Slovenia, Serbia);
South America (Argentina, Brazil, Paraguay, Uruguay, Venezuela);
The United States and Canada; and
Western Europe (France, Italy, Switzerland, UK).
With offices in London and Singapore and strong local networks in France and Brazil we aim to accompany our clients across time zones.