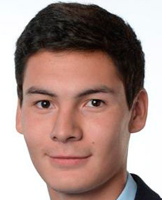 Easton Sheahan-Lee
Analyst
Easton joined Charcot's London office in 2015 after completing his MSc. in International Finance at HEC Paris with a specialization in the energy sector.
Prior to moving to London Easton completed a B.Comm at McGill University in Montreal, where he also worked performing research on financial regulation and its impacts on the function of financial markets out of the John Molson School of business.
Easton is FCA registered.