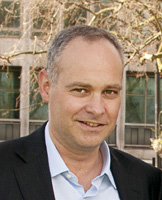 Clément Lavallard
Founding Partner
Clément has been a financial entrepreneur since 2002 and founded Charcot Capital in 2008. He set up Charcot Capital's Singapore office in 2011.
Since starting his investment banking career 20 years ago Clément has advised on disposals, acquisitions, mergers, joint ventures, LBOs, takeovers and takeover defense as well as private investments in public equity, restructurings and other complex transactions requiring financial skill and strong project management.
Notable transactions include the takeover defense and sale of Mannesmann to Vodafone, the privatisation of Maroc Telecom, the public takeover of Filofax, the disposal of Jawamanis Rafinasi to Wilmar International, the acquisition of MRI Trading by CWT Limited, and the acquisition of the Salof Group of Companies by GE Oil and Gas. He has also been recently involved in investment, co-investment and company launches alongside recognised global industry leaders.
Clément had previously worked at JPMorgan and Wasserstein Perella. He is a graduate of Hautes Etudes Commerciales (HEC) in Paris and is FCA registered.